Size Charts for Tops & Dresses
Jeans Sizing Guide!
We love jeans that FIT and we are here to make buying jeans FUN! Our models are sizes 0-24 and they try on every single pair of our jeans so that we can give you advice on what size to purchase for your shape and size.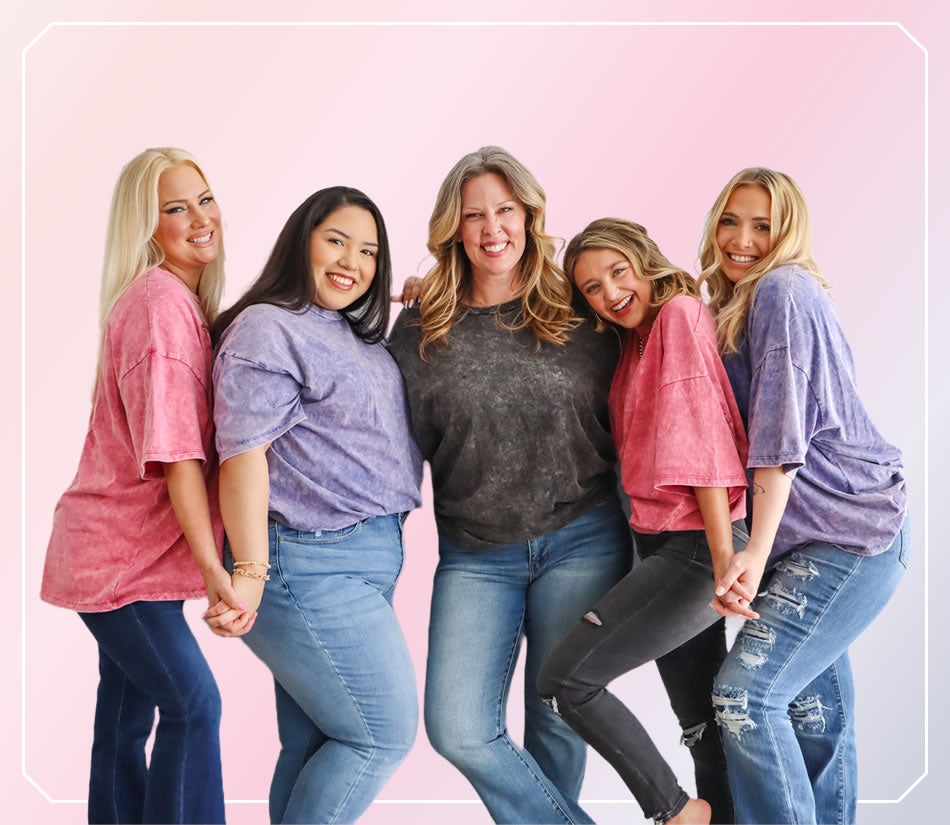 Find Your Perfect Fit
Women's regular size boutique denim comes in odd sizes (0-15), we know that's not the norm but it IS with our jeans. To figure out your perfect fit size, take your highest even-sized pair of jeans that fit you, and subtract a number. So if you are normally a 12, you are an 11 in our perfect fit sizing.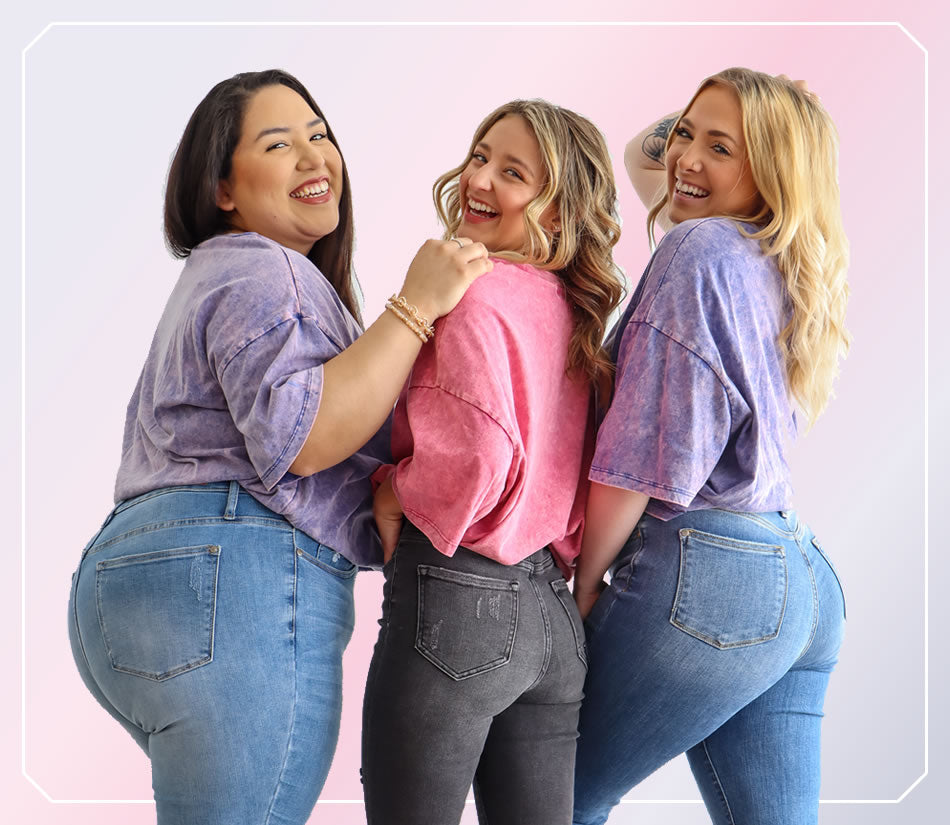 Read Our Sizing Recommendation
This part is the IMPORTANT part! On each product, we will tell you to stay with your perfect fit, go down a size or go up a size etc. We know it can be scary but PLEASE trust us... we won't steer you wrong! So if your perfect fit number is 11 and we tell you to go DOWN 1 size, you will buy a 9, if we tell you to go UP 1 size you will be a 13. We try on every pair to be sure you get a perfect fit, every time!

For Women's PLUS sizes, your perfect fit size stays the same so if you are a 20W normally, stay with that size. If you fit into two different sizes, go with the smaller size as your perfect fit size. Then check each product for instructions and size up or down if we recommend it!